2020 Range Rover Sport Towing Capacity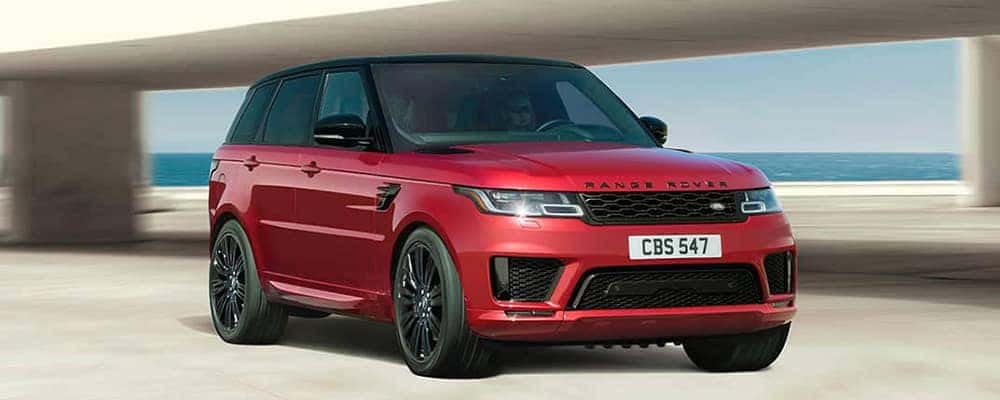 Have you ever wondered, "How much can a Range Rover Sport tow?" Like every vehicle in the Land Rover lineup, the 2020 Range Rover Sport is a force to be reckoned with. For the new year, the Range Rover Sport towing capacity tops out at 7,716 pounds, which is more than many midsize pickup trucks can offer!
How Much Can a Range Rover Sport Tow?
For 2020, the Range Rover Sport is being offered with six distinct powertrain configurations. Your Range Rover Sport will vary by a significant margin, depending on which you choose, but none of the setups are going to disappoint! Here's what you should keep in mind:
Range Rover Sport with a 254-hp Turbodiesel V6, a 355-hp MHEV V6, a 395-hp MHEV V6, or a 518-hp Supercharged V8

Maximum Towing Capacity of 7,716 pounds

PHEV Range Rover Sport with a 398-hp 4-Cylinder Engine and Electric Motor

Maximum Towing Capacity of 5,511 pounds

Range Rover Sport SVR with a 575-hp Supercharged V8 Engine

Maximum Towing Capacity of 6,613 pounds
Compare the Range Rover Sport vs. Range Rover Velar or the Range Rover Sport vs. Range Rover Evoque to get a better sense of how this model stands out! Hoping to move even more weight? Check out the Land Rover Defender towing capacity today.
If you're interested in maximizing your capacities, you should know that you won't always have to hook up a trailer in order to transport heavy cargo. Just for starters, each Range Rover Sport configuration offers a roof carrying capacity of 220 pounds. For everything you can't transport on the roof, there's the massive Range Rover Sport interior, with its impressive dimensions.
Range Rover Sport Towing Features
With the Range Rover Sport standard features, it's easier than ever to load up with cargo, hook up your trailer, back up safely, and keep moving forward on the roads near Ridgewood and Fort Lee. Don't just take our word for it! Explore a few of the highlights right here:
Advanced Tow Assist – Have you ever struggled to back a trailer into place? Advanced towing assist displays bright lines on your integrated screen, showing you exactly where you're headed! You'll find that it's easy to get on track when you use the built-in Terrain Response controller to steer.
Automatic Access Height – Whether you're loading up with cargo or hooking your Range Rover Sport up to a low hitch, Automatic Access Height makes it simple. Your electronic air suspension can be lowered up to two inches quickly and easily.
Trailer Stability Assist – Your Range Rover Sport will track trailer sway on the highway, and deploy its brakes independently in order to even you out. A trailer that's out of balance could slow you down or even lead to a collision, but this feature helps to keep you safe automatically.
Experience the Range Rover Sport Performance Today!
Are you ready to experience the power of the new Range Rover Sport for sale in Paramus? Although we can't hook up a trailer on your test drive, we can take you out on the roads of Englewood and show you just about everything else that this model is capable of.
More About Land Rover Model Features