What is Land Rover Commandshift™?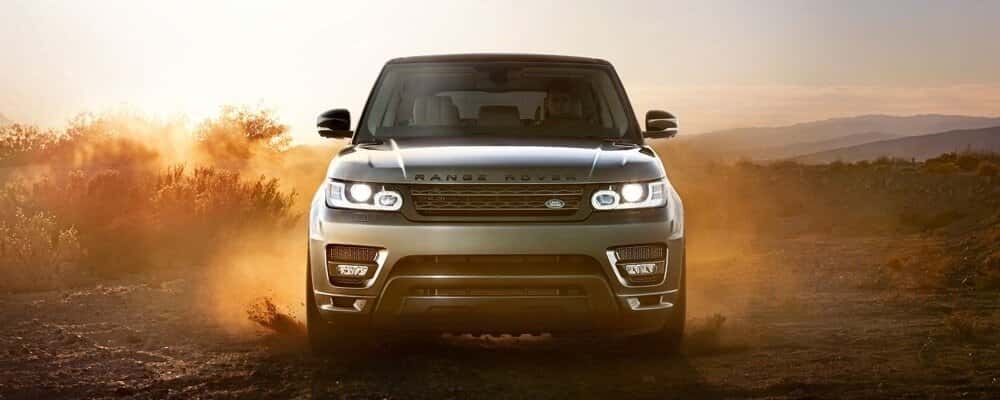 If you're a luxury SUV enthusiast near Bergen or Saddle River who demands the highest levels of performance, there's almost no doubt you've taken a serious look at the new Land Rover SUVs on sale now. In addition to foundational performance features like robust engines and commanding off-road drivetrains, Land Rover SUVs are also offered with the unique performance capabilities of Commandshift™. After finding out more about how Commandshift™ works and what it does, come check out the current new Land Rover vehicle specials near Mahwah at Land Rover Paramus.
What is Commandshift™?
Land Rover SUVs have earned a worldwide reputation for their off-road prowess, but there's more to these luxury models than meets the eye. If you're on the road in your SUV and want to enjoy a sporty kick to your driving experience, Land Rover has implemented Commandshift™ on several different models. When your Land Rover automatic transmission is in "D" or "S" modes, select CommandShift™ to be able to manually switch the gears up and down. Simply pull the paddle next to the steering wheel to the left to down-shift, and pull it to the right to up-shift.
When Should I Use Commandshift™?
The idea behind Commandshift™ is to give you the convenience of an automatic transmission in normal conditions, as well as the control of a manual when you want or need it. Specifically, this unique feature is useful when you want to get the RPMs up quickly to accelerate. You can also take advantage of this feature for engine braking on the other end of the spectrum.
Where Can I Find Out More?
Which Land Rover SUVs are equipped with Commandshift™? What does it feel like to engage the Commandshift™ paddle shifters? Answer these questions and test it out for yourself today at Land Rover Paramus, located near Bergen, Saddle River, Englewood, and Mahwah at 405 NJ-17 in Paramus, NJ. While you're here, learn about many of the different advantages of Land Rover ownership, and chat with our staff about choosing the right Land Rover SUV for your lifestyle, budget, and tastes.