Land Rover Paramus is Under New Management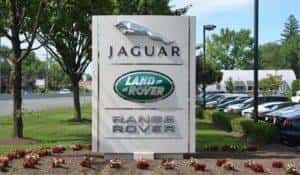 When a car dealership decides to go under new management, it can bring about a variety of uncertainty and change that doesn't sit well with customers. At Land Rover Paramus, we want to nip this feeling in the bud. We recently joined with Penske Automotive Group, and this expert company is now overseeing our operations and bringing so many new benefits to our Ramsey customers.
What's so great about Penske?
Being a part of the Penske Automotive Group is not just a wonderful opportunity for Land Rover Paramus, but it's also a great thing for Saddle River customers too. Through this new management, our dealership will now have access to a larger customer base, which means more people can experience the love of Land Rover Paramus. IN addition, this partnership brings new benefits to our current and potential customers.
Benefits?
Yes, as a member of Penske Automotive Group, our customers can now receive perks, such as the Preferred Purchase® program. Through this program, all customers have access to flexible purchasing options, which means you can find the loan repayment plan that makes the most sense for your needs and your budget. We understand that not every Englewood driver should be treated the same, so we do what we can to help you make the most of your unique situation.
Aside from the Preferred Purchasing, our customers also have access to 24/7 information. Through the new Penske website, customers can access our information at any time. In addition, the online chat feature ensures all your questions are answered in a timely fashion, regardless of when you're looking for information.
Peace of Mind
For our current customers, you can rest assured that we're only bringing benefits with this new management. Things will not be dramatically changing, and you don't have to fear losing the community-based company you have come to love over the years. Trust us, we wouldn't do that to you.
Visit Us Today
To see for yourself how this new management opportunity will play out, be sure to check our Land Rover Paramus today at 405 NJ-17 in Paramus, NJ to see our inventory. You can also learn more about our dealership or our vehicles by contacting us online or calling (844)924-8830 to schedule a test drive or learn more about vehicle financing.