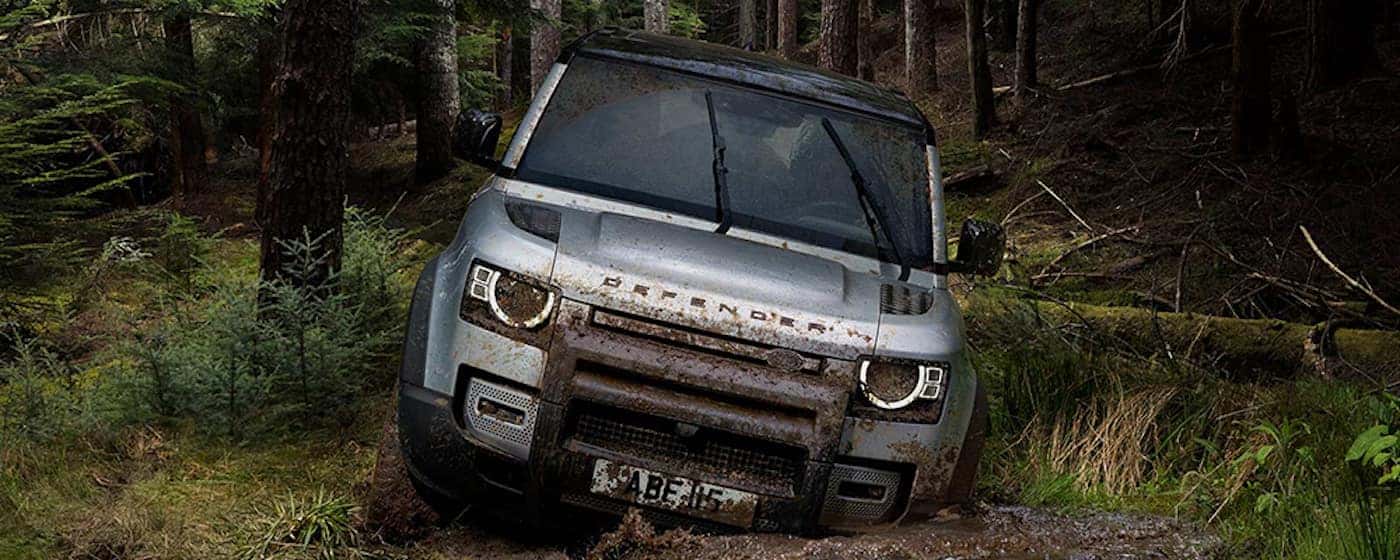 Land Rover SUVs deliver superior performance on any terrain, but you won't really know what your SUV can do until you've tackled our favorite off-road trails in NJ! Although traffic laws can make it difficult to find legal off-road trails in NJ, there really are plenty of miles available for exploration if you know where to look! We'll help you plan an unforgettable adventure today.
Wharton State Forest
New Jersey's largest state forest is an off-road adventurer's paradise. Situated in the south of the Garden State, this forest features more than 500 miles of winding trails for you to explore with your Land Rover or Range Rover SUV. Although the terrain isn't particularly challenging for experienced enthusiasts from Paramus and Fort Lee, you'll definitely need to bring a map if you don't want to get lost!
Since many off-road trails in New Jersey have been permanently closed to vehicles, Wharton State Forest has become one of the most popular public attractions for off-road enthusiasts–and with so much terrain to explore, you can return again and again. All off-road vehicles that visit the park must be street legal, and they must also be registered, licensed, and insured. Stay on the marked trails, and look out for ATVs!
Island Beach State Park
What's better than a long walk on the beach? An even longer drive in your 4×4 SUV. You can purchase a three-day off-roading permit for Island Beach State Park for as little as $75, and the permit is designed to help you reach new and exciting fishing destinations. Although you technically aren't permitted to drive wherever your heart desires, this park is a great location to test your vehicle out on sand.
Along with a valid permit, you'll need to bring:
Fishing equipment and bait for each person older than 12
Tire gauge and Spare tire
Workable jack and board/support for jack in sand ( plywood square measuring at least 3/4 x 12 x 12 inches
Tow chain or snatch line;
A shovel, a flashlight, and a fire extinguisher;
A first aid kit;
A bag for litter and trash
At least a 1/4 tank of fuel
It's also a good idea to bring a local tide chart if you don't want to get stranded while your line is in the water!
For Access to Legal Off-Road Trails in NJ, Join a Club!
Since more and more state-owned land is being closed to off-road vehicles, and many off-road parks in NJ are only open to bikes and ATVs, many enthusiasts join clubs and private groups like NOVA— the Northeast Off-Road Vehicle Alliance. Creating or joining one of their clubs will connect you to some of the most exciting legal off-road trails in NJ–those situated on private land!
Where Else Can You Find Off-Road Parks near NJ?
The vast majority of public off-road trails in NJ no longer allow drivers to enter with 4×4 SUVs or all-terrain vehicles. However, if you don't mind driving out of New Jersey, you can find additional off-road trails at the Outer Banks in North Carolina or the Rausch Creek Off-Road Park in Pennsylvania. These are some of the most popular off-road destinations on the east coast, so you'll definitely want to check them out at some point!
For More Local Off-Road Adventures, Contact Our Team!
We're not just a car dealership; we're a hub for some of the most adventurous outdoor enthusiasts near Ridgewood and Jersey City. If you're looking for things to do in Paramus, NJ or suggestions on new places to take your Land Rover SUV, don't hesitate to contact us today! We'd love to help you enjoy everything that your vehicle has to offer.