Can You Finance a Car with No Credit?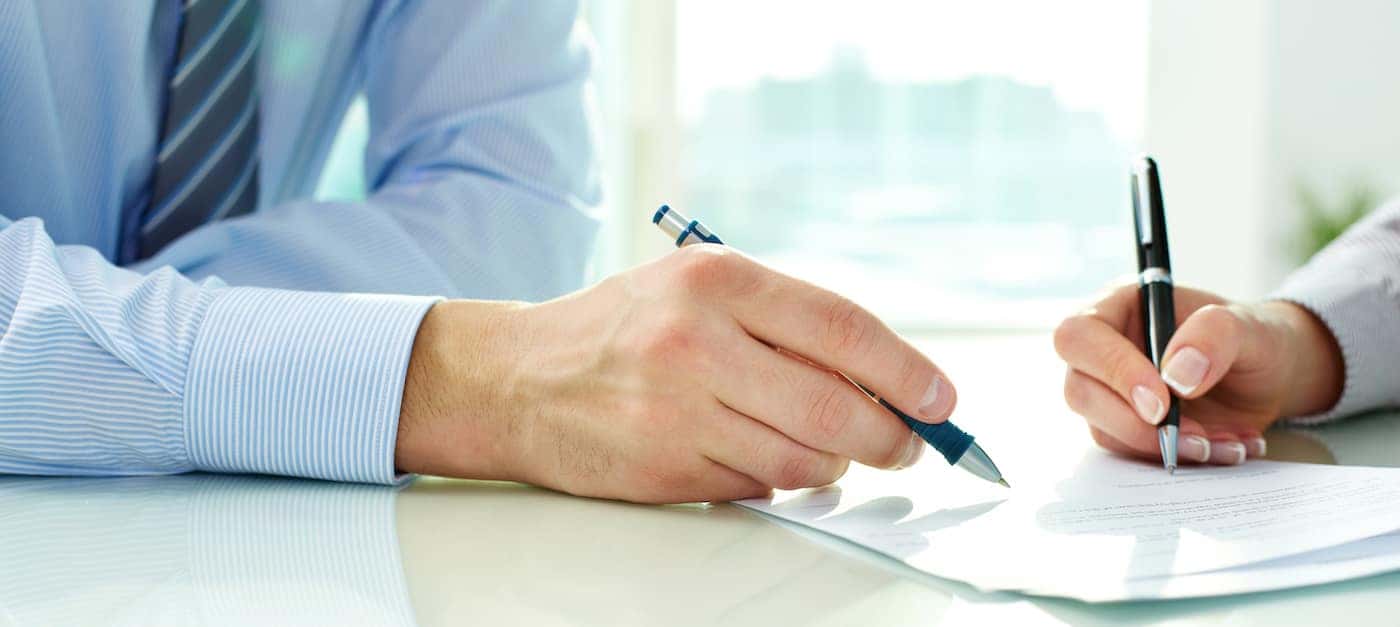 ---
---
Though you may feel like financing a car with no credit is unachievable, there are ways to make it happen! No credit car loans and bad credit auto financing does exist, so find out what's involved with help from Land Rover Paramus's finance department.
Financing with Bad or Even No Credit
One thing to keep in mind is that financing a car with no credit will likely cost you more than the average car loan. In order to get lenders to work with you, you'll often need to put down a larger down payment as security and pay a higher interest rate. Even within these parameters, you can still find a deal that works for you by following these car buying tips:
Don't assume you won't be approved. Letting your credit dictate your terms is not the best approach. Even with no or bad credit, you can still ask to see all your options and compare rates across lenders. Don't automatically jump at your first offer.
Improve your credit score. Working on your credit will always benefit you, regardless of what you're shopping for. Set a budget and stick to it, paying off credit cards immediately to boost your score. As your credit improves, you may even be able to refinance for a better rate.
Be mindful of your credit score (if you have one). Anytime you apply for financing, your credit score can take a hit, so shop smart and keep all applications within a two-week period to limit potential damage on your report.
Negotiate price and financing. Before even getting to the loan, work with your salesperson to get your vehicle to a comfortable price. Factor in possible trade-ins and take advantage of any new vehicle specials.
Budget for a higher overall cost. Your credit history or lack thereof will likely require you to pay higher interest rates with a larger down payment, so be sure to factor in these costs.
Consider leasing. When you lease a new vehicle, you get access to all of the latest features for a lower monthly payment. Evaluate current lease deals to discover if leasing is a more responsible option for you. If you decide to drive used, just make sure to find a model with good mileage.
Find No Credit Auto Financing at Land Rover Paramus
Shopping for a new car or even a classic car in Paramus doesn't have to be stressful. Land Rover Paramus offers a variety of financing tools and options to get you where you need to be, including our helpful payment calculator and at-home finance application.
Still have questions about how car financing works? Maybe you'd like to study up on options like liability coverage. We're here to make your experience as easy as possible, so contact us today with any questions!
More from Land Rover Paramus
Are you searching for a new luxury SUV to make those drives around Paramus more enjoyable? The 2020 Land Rover Range Rover Velar has a refined design with a remarkable interior. There's plenty of space for cargo and passengers, along with lots of high-end amenities that are hard to find in its competitors. Explore the Range Rover…

There's just no other way to say it! The 2020 Land Rover Defender interior has that special something, and fans of older Land Rover models will love the way it combines 'new' and 'classic' in a single package. Whether you prefer the four-door Land Rover Defender 110 interior or the two-door Land Rover Defender 90…

Are you in the market for a luxurious, off-road-ready SUV that holds absolutely nothing back? You'll love the 2020 Land Rover Range Rover interior. After all, the Land Rover brand's flagship model comes full-to-bursting with some of the finest technologies and amenities that you can find in any vehicle on the road today. And of…